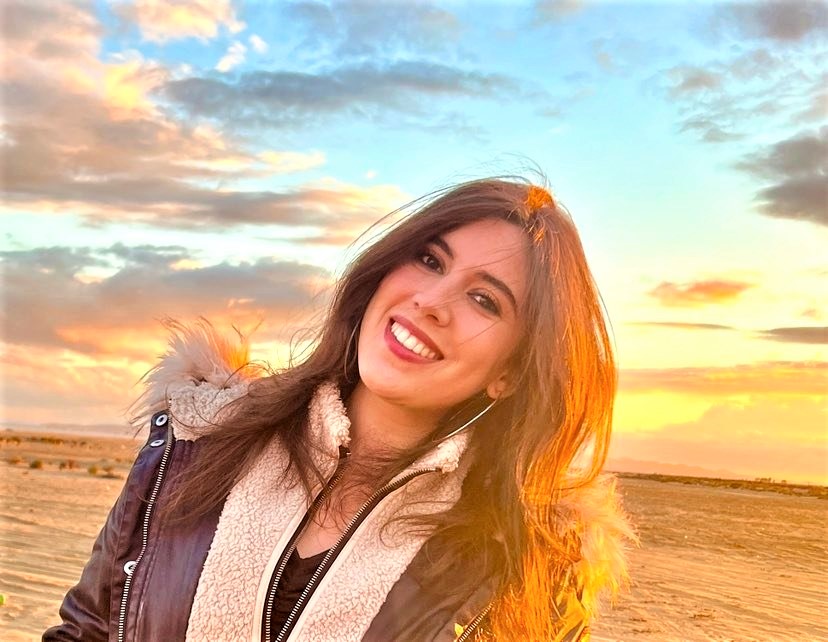 Sana Sakly
Interviewed on April 26, 2023 in Architect
Who are you, and what do you do?
As a 24-year-old, I am a young adult who is just beginning to embark on the journey of life. I have found a passion for various forms of art, including music, which I have been playing on the guitar and piano since I was little. I have a particular love for the seventh art and painting, as I appreciate art in all its forms. As I wandered the labyrinthine paths of my passions, I was enchanted by the art of architecture. Its harmonious blend of form and function beckoned me, compelling me to pursue a professional career in this field. Yet, amidst this melodious journey, I still hear the sweet whispers of my other artistic pursuits. Their vibrant hues and enchanting melodies tug at my heartstrings, urging me to continue exploring their infinite possibilities. As a 5th-year architecture student at the National School of Architecture and Urbanism in Tunisia (a North African country) , I am on the cusp of completing my formal education and taking the first steps towards establishing myself as a professional in the field.
As an architecture student, my dream is to further my studies and knowledge in this field by completing professional internships abroad. I aspire to explore the infinite world of architecture by discovering new cultures and working on ambitious projects that can help broaden my horizons. I have an unconditional love for nature where architecture blends with biophilia, biomorphism, and biomimicry. However, among all the elements that fascinate me, my soul resonates with the rhythm of water, this liquid mass, this infinite blue, which offers a magnificent spectacle and a soothing calmness. The sea, which sings a heavenly melody, is for me a haven of peace, an inexhaustible source of inspiration, a mystical path that transports me to distant horizons.
I am currently working on my thesis, which focuses on the world of water and floating architecture, and I would like to pursue my studies in this field by completing a master's degree. My dream is to study the specialty of marine engineering and floating architecture abroad, at a renowned university that offers quality programs in this field. I also hope to obtain an adequate scholarship that will allow me to pursue my studies without financial constraints.
You can follow me on - LinkedIn, Behance
What hardware(tools) and software do you use?
As an architecture student, I need to use various software to create and edit designs, 3D models, and renderings. That's why I rely on my MSI PC to run software such as Adobe Creative Cloud, Revit, Rhino, SketchUp, Blender, and Microsoft Office. To ensure that my workflow is as efficient as possible, I also use my iPhone 11 for various purposes beyond staying connected on the go. For instance, I can take pictures of buildings, landscapes, and other objects as a source of reference or inspiration. I can also use it to take notes and create sketches using apps like Autodesk SketchBook. Furthermore, my iPhone has augmented reality capabilities that allow me to view and interact with virtual 3D models overlaying onto the real world, which can come in handy while visualizing and presenting my designs to professors or colleagues. Additionally, I can explore and utilize various architecture-related apps available on the App Store, such as Morpholio Trace, ArchiSnapper, and AutoCAD Mobile. The combination of my MSI PC and iPhone 11 offers me powerful and versatile tools to accomplish my tasks as an architecture student.
What would be your dream/dream setup?
My dream setup is to live on the water, work on innovative floating architecture projects, and create a unique living space on the water. I dream of a floating, autonomous, and biomorphic office that is inspired by nature. Imagined as an extension of the sea, this office would be equipped with innovative technologies that would allow it to function autonomously, using solar and wind energy. The walls and shapes of this office would be fluid, inspired by waves and sea currents. The materials used would be environmentally friendly and durable, to minimize the impact on the marine ecosystem. This floating office would be my ideal workspace, allowing me to work in harmony with nature while deepening my knowledge in floating architecture and marine engineering.
NerdyBio is a community initiative by StatusNeo to capture the work life of interesting professionals and icons from various walks of life!!!
Want to get featured? Propose us here