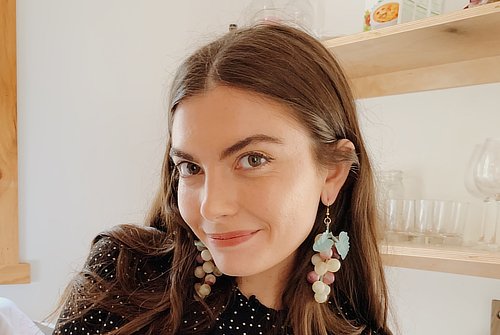 Savannah DiMarco
Who are you, and what do you do?
My name is Savannah DiMarco. If I am not kissing dogs or taking walks, I am a very cheesy business owner at Sorella Collective and a very new podcast host with my bff Quinn (Testing Our Twenties)!
What hardware and software do you use?
An M1 [iMac][] (24 inch, 16GB memory, 1TB storage).
[MXL 990][mxl-990] and [MXL 770][mxl-770] condenser mics with an [M-Audio M-Track][m-track]. When we have a guest, we add a [Shure SM58 microphone][sm58] and an [M-Audio M-Track Solo][m-track-solo].
A [Zoom h4][h4] and an iPhone in the field.
[Logic Pro][logic-pro] for editing and [BuzzSprout][] for uploading and hosting.
What would be your dream setup?
My dream setup is a backyard podcast studio, 2x Shure SM7B vocal microphones, an AKA ProCast Podcast desk, a Behringer Xenyx 16 input bus mixer, Bowers and Wilkins PX7 noise cancelling headphones, a 4K portable HD camera, cameraman, editor woman.
NerdyBio is a community initiative by StatusNeo to capture the work life of interesting professionals and icons from various walks of life!!!
Want to get featured? Propose us here